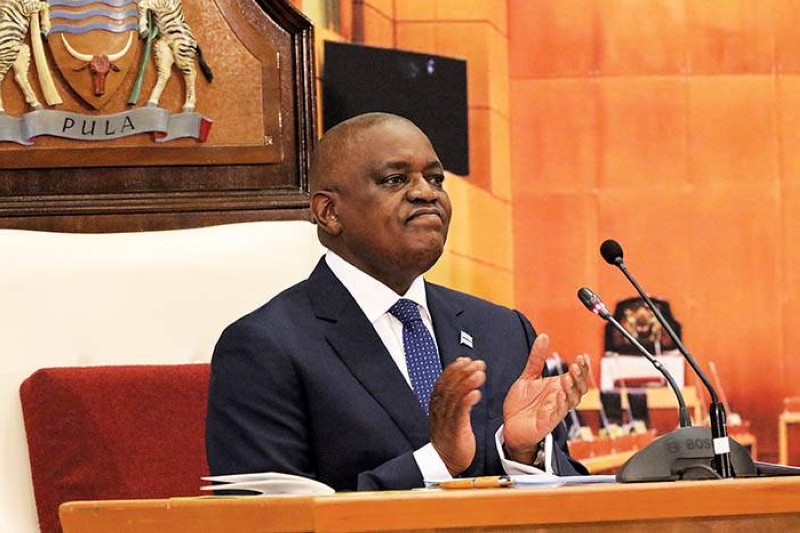 BHCTTWU urges Masisi and Khama to end feud :: Mmegi Online
BHCTTWU President Phologolo Ntswetswe expressed concern that the ongoing "unhealthy" public dispute between Masisi and Khama is causing serious national and international damage to the country. He gave his speech on Saturday at the union's elective congress in Palapye.
"It is not healthy at all and President Masisi has more responsibility to stop this toxic conflict because he is in charge," he said.
Even more worrying, according to Ntswetswe, is that domestic resources are now directed towards the Khama-Masisi battle.
Masisi's relationship with Khama deteriorated immediately after he (Masisi) took the presidential seat in 2018 and there is no indication that the tension between the two men will end or ease anytime soon. In recent weeks, security officials have raided the former president's homes, saying they were looking for unauthorized weapons. They have repeatedly arrested and taken legal action against Khama's right-hand man and former head of the Intelligence and Security Directorate, Isaac Kgosi.
The cause of the tension between the two men remains speculation. Some allege that the tension arises from the fact that Masisi did not entertain some of Khama's post-presidential desires.
Right after taking power, Masisi quashed some of Khama's initiatives and fired some of the top government officials who were integral to Khama's regime. He also restricted some of the benefits and privileges of Khama. For his part, Khama denies having done anything wrong to Masisi and by extension to his regime.
As many stakeholders have already mentioned, the BHCTTWU has warned that the Masisi-Khama fight could escalate to the point of costing some people's lives.
"Madness must end at all costs before it escalates into civil war. The Batswana want jobs, good education, good health, water, electricity, a good standard of living, not petty partisan politics, "Ntswetswe said.
"Worse, for the first time in Botswana's history, the nation is now divided into North and South, aligning with the two rulers. "
Unions such as the Botswana Federation of Public, Private and Parapublic Sector Unions and the country's opposition parties have repeatedly called on Masisi and Khama to mobilize and engage in constructive dialogue to end their differences.