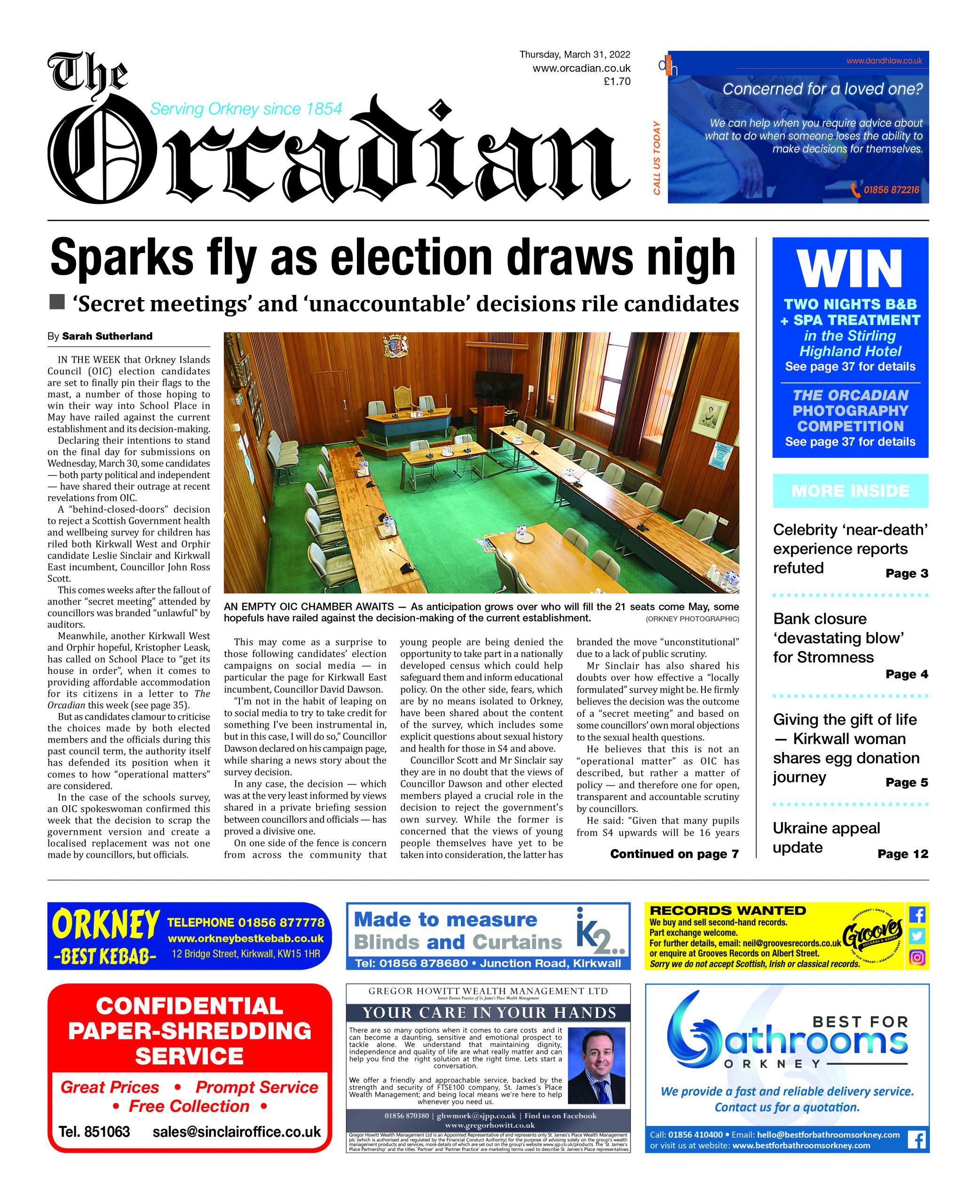 Featured News
This week's edition of the orcadian is now in store and available online, here.
On the front page, sparks fly as the Orkney Islands Council election nears. A number of candidates have voiced their criticism of the current establishment over its decision-making, amid concerns about 'secret meetings' and a 'lack of accountability'.
Pick up your copy of the newspaper for your exclusive chance to win two nights' bed and breakfast accommodation with a spa treatment, courtesy of the Stirling Highland Hotel.
Also inside:
Celebrity's 'near-death' experience denied
Bank closure deals 'devastating blow' to Stromness
Kirkwall woman shares her egg donation journey
An update on our appeal to Ukraine
Car theft in Kirkwall
A "postponed" school census divides opinion
The adventure of a lifetime for an Orkney sailor
Marine scene – Orkney supports salmon farming
Gaan Oot — Festival programs promise the sound of summer
Agriculture — Free Range Farming in the Far North
The Sport – First win for delighted Orkney
Check our classifieds section for jobs, new opportunities and public notices
Take a Peedie Break with our weekly crossword puzzles and comic book
Take a look at past moments in From Our Archives
Similar Posts