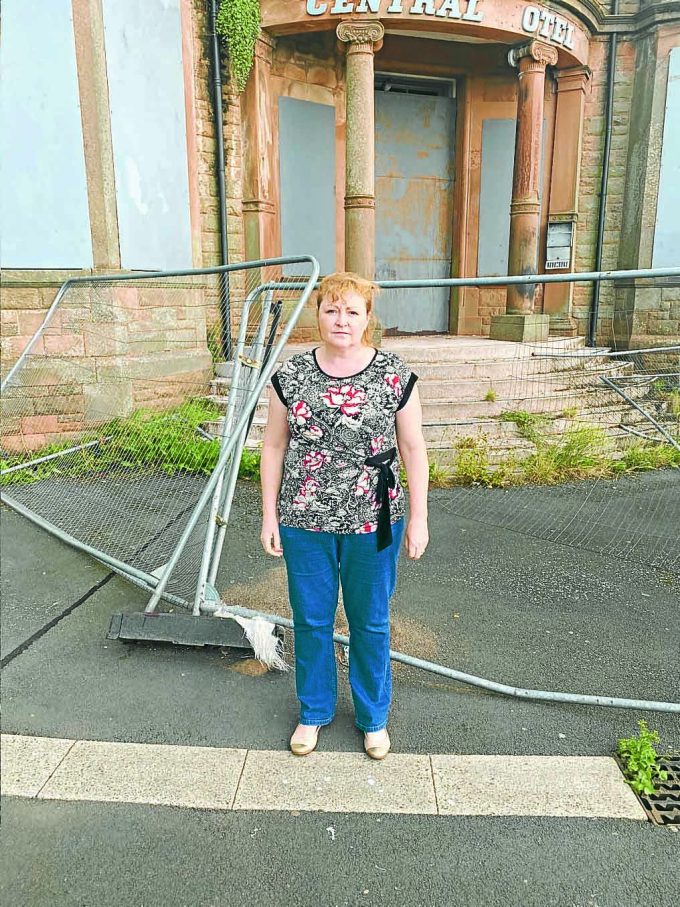 MSP contacts the owner of the abandoned hotel
The AN MSP continues to press for timely action on vacant and derelict buildings and land in Dumfries and Galloway, including Annan.
Emma Harper has written directly to owners of derelict buildings in the area demanding immediate action and outlining the concerns of her constituents and local businesses.
Venues include the Treasure Cave shop on English Street, Interfloor Factory, the 101 club and George Street Art School, all in Dumfries; the Central Hotel in Annan; and the Royal Hotel in Kirkcudbright, to name a few.
In the letter, which includes images of the various buildings, Ms Harper highlighted a number of support options, such as the Scottish Land Commission's £50million fund to transform vacant and derelict buildings.
Owners were also asked if they would be willing to allow a process to transfer community assets or sell their buildings if that became an option.
South Scotland politician Ms Harper said: 'The region has a number of these derelict, vacant and derelict sites – from Stranraer to Gretna – and I have heard from local voters how they are a blight on the local community.
"I will continue to keep up the pressure on the owners of these buildings, the Scottish Government and Dumfries and Galloway Council for timely action to turn them from blights on our community into useful community assets."