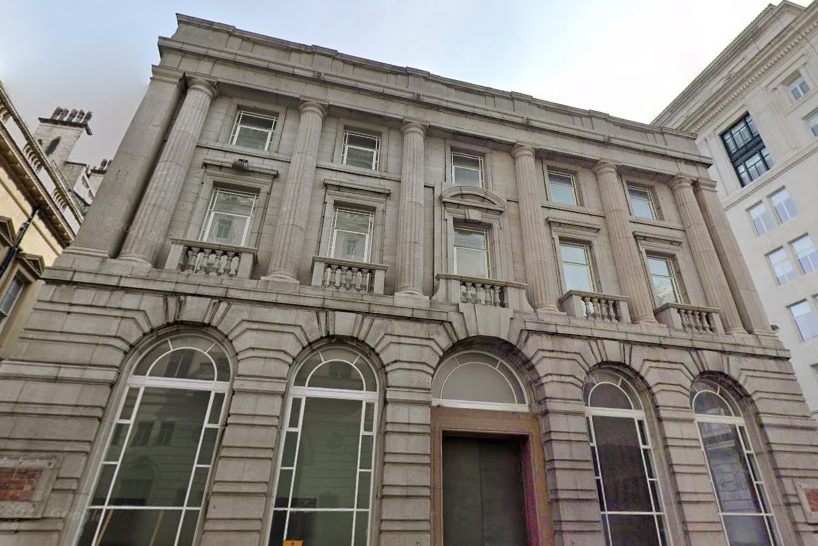 The planning committee approves the application to convert the former municipal bank into an aparthotel
Two inner city residential projects were considered by Liverpool City Council's planning committee today (July 26).
The first, on the corner of Water Street and Fenwick Street in the town centre, was for a change of use from a residential development project to an apartment hotel project, while the second was for a residential project in Wood Street.
Committee members approved permission for the original Water Street residential site in 2017.
However, during the pandemic lockdown, the claimant, Hughes (Aqua Commercial), reconsidered using the three-story site.
Joanne Mills of Greyside Planning, speaking on behalf of the claimant, said the original intention was to create a restaurant on the ground floor, with 10 residential units on the upper floors of the former bank building located in the heart of the city's business district.
However, during the COVID outbreak, work stopped on the site and the claimant reconsidered the use of the upper floors, believing that a 10-bedroom aparthotel would be preferable.
She said the claimant was currently in talks with an international hotel operator who currently had no interest in the UK.
She added that there was little physical work left to be undertaken on the upper floors, which would provide two, three or four bedroom accommodation in the Grade II listed building, located in the Castle Street conservation area.
Ms Mills also revealed that the ground floor is now in the hands of restaurant operator Gaucho.
Built in 1896, 7 Water Street was purpose-built as the headquarters of the Bank of Liverpool.
It also served as offices for various banks and insurance companies.
The change of use was unanimously approved by the committee.
Another project presented to the committee was a residential project at 108 Wood Street, in the central district, to build a five-storey block comprising commercial space on the ground floor and four one-bedroom apartments on the upper floors.
The authorization was granted in 2017, but expired because the works had not been implemented.
The site has been abandoned for several years.
The planning officers recommended approval and the committee unanimously adopted the submission.